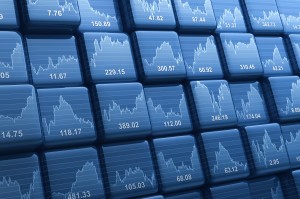 On June 25, 2014, the Securities and Exchange Commission (the "SEC") announced its tick size plan whereby it ordered that the national securities exchanges and the Financial Industry Regulatory Authority ("FINRA") to act jointly to develop and file with the Commission a national market system plan.
The plan will seek to implement a targeted 12 month pilot program that will widen minimum quoting and trading increments ("tick sizes") for certain small capitalization stocks. The Commission plans to use the program to assess whether these changes would enhance market quality to the benefit of U.S. investors, issuers, and other market participants.
Decimalization of the U.S. equity markets occurred more than a decade ago. Prior to decimalization, the minimum pricing increment had been 1/8 of a dollar (12.5 cents) and 1/16 of a dollar (6.25 cents). Minimum pricing increments are important because they affect the nature and extent of displayed liquidity in a stock as well as the transaction costs of investors and others when they seek to access displayed liquidity. Since decimalization, the nature of trading, the structure of the markets, and the roles of market participants have changed significantly. The pilot program should facilitate studies of the effect of tick size on liquidity, execution quality for investors, volatility, market maker profitability, competition, transparency, and institutional ownership.
Pilot Design
The
SEC's order
sets forth the basic terms of the pilot to be established by the exchanges and FINRA, which are designed so as to not cause excessive disruption to the market and to limit increases in transaction costs.
The pilot will last for one year and include stocks with: a market capitalization of $5 billion or less; an average daily trading volume of one million shares or less; and a share price of $2 per share or more. The pilot will consist of one control group and three test groups with 300 securities in each test group selected by stratified sampling.
Pilot securities in the control group will be quoted at the current tick size increment of $0.01 per share, and trade at the increments currently permitted. The control group would represent a baseline for analysis during the pilot period.
Pilot securities in the first test group will be quoted in $0.05 minimum increments. Trading would continue to occur at any price increment that is permitted today.
Pilot securities in the second test group will be quoted in $0.05 minimum increments, and traded in $0.05 minimum increments subject to certain exceptions.
Pilot securities in the third test group will be subject to the same minimum quoting and trading increments (and the same exceptions) as the second test group, but in addition would be subject to a "trade-at" requirement. In general, a "trade-at" requirement prevents price matching by a trading center that is not displaying the best bid or offer.
The SEC's order directs the exchanges and FINRA to collect and transmit data to the Commission and make the data available to the public in an agreed-upon format. After the end of the pilot period, the exchanges and FINRA will complete an assessment of the impact of the pilot and submit their assessment to the Commission.
For further information about this
securities law blog
post, please contact
Brenda Hamilton,
Securities Attorney at 101 Plaza Real S, Suite 202 N, Boca Raton Florida,
(561) 416-8956
, by email at
info@securitieslawyer101.com
or visit
www.securitieslawyer101.com
. This
securities law blog
post is provided as a general informational service to clients and friends of
Hamilton & Associates Law Group
and should not be construed as, and does not constitute, legal and compliance advice on any specific matter, nor does this message create an attorney-client relationship. For more information about
going public
and the rules and regulations affecting the use of
Rule 144
, Form 8K,
crowdfunding,
FINRA Rule 6490
,
Rule 506
private placement
offerings and memorandums,
Regulation A,
Rule 504 offerings, SEC reporting requirements, SEC
registration statements
on
Form S-1
,
IPO'
s,
OTC Pink Sheet
listings,
Form 10
OTCBB and
OTC Markets
disclosure requirements,
DTC Chills
, Global Locks,
reverse merger
s, public shells,
direct public offering
s and direct public offerings please contact Hamilton and Associates at
(561) 416-8956
or
info@securitieslawyer101.com
. Please note that the prior results discussed herein do not guarantee similar outcomes.